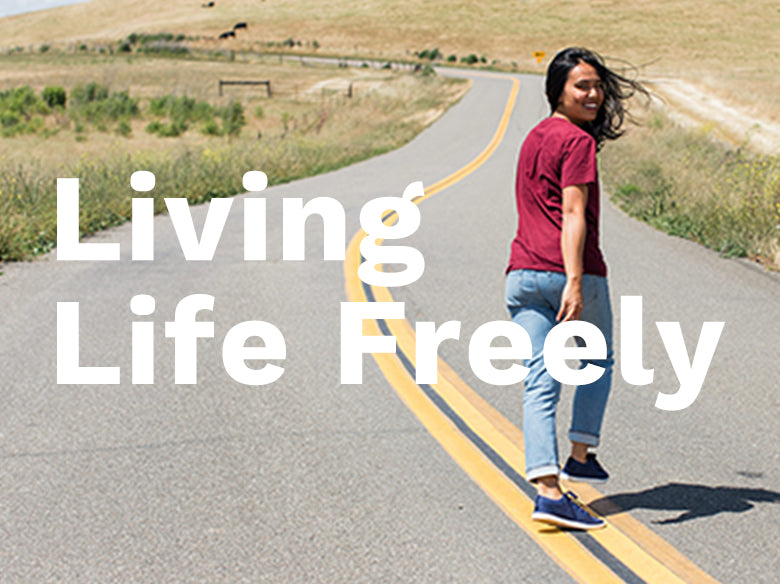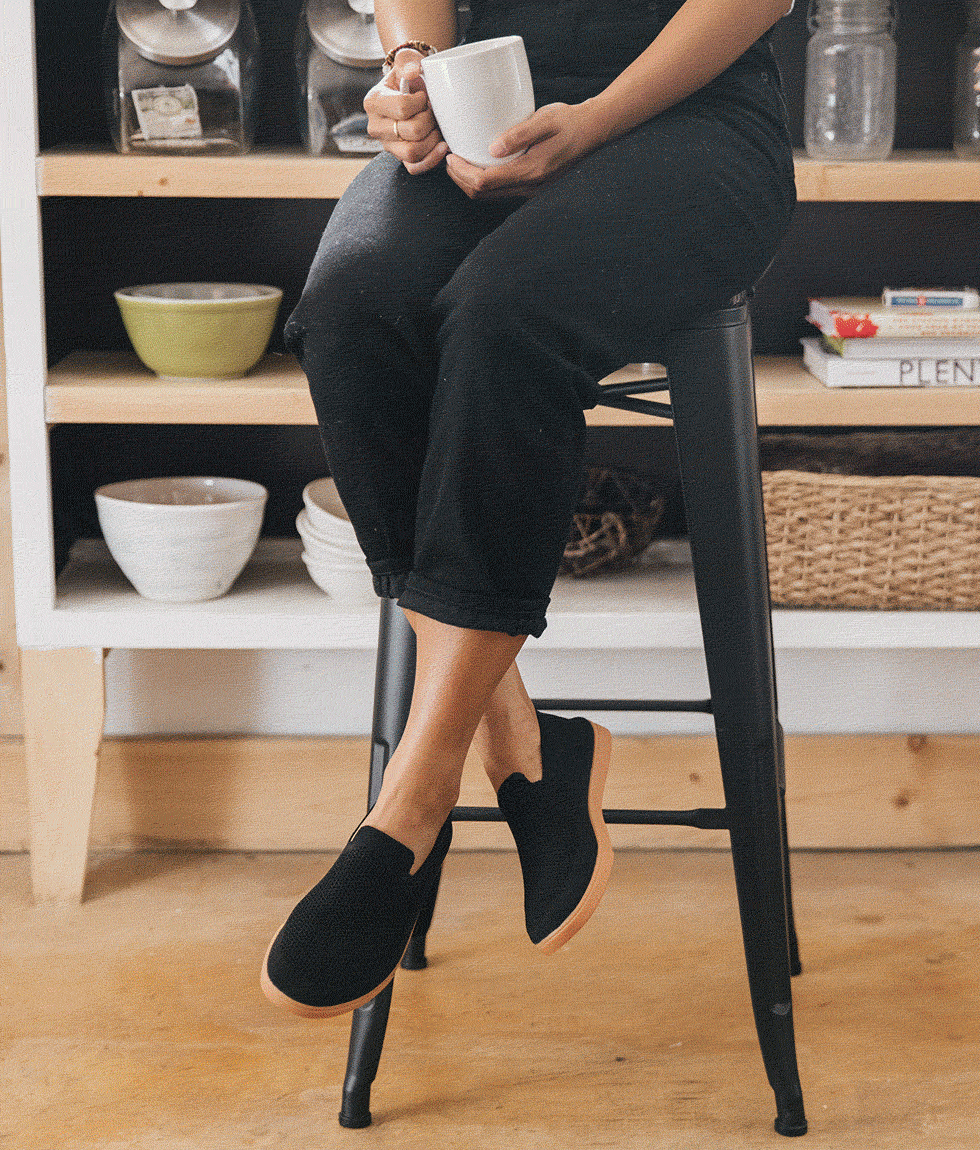 Our Mission
Be ready
for anything.
Our goal at SUAVS is for you to live your life freely by creating products that allow you to go anywhere and do anything.
We focus on simple and smart design that provides comfort and versatility, so you can be ready for anything.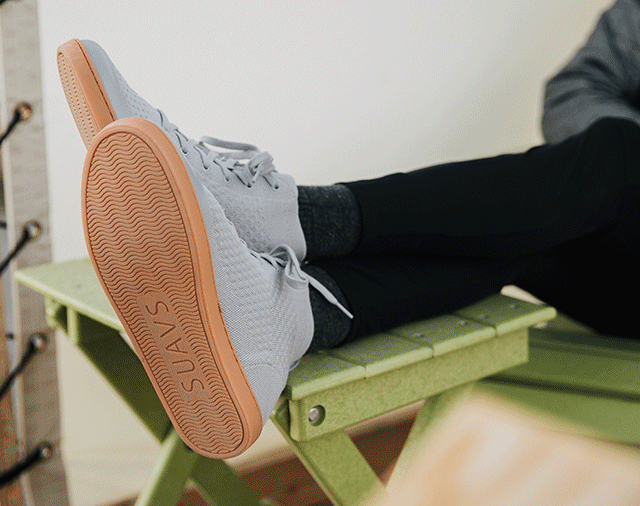 The SUAVS Promise
Your Everyday,
Every Wear shoe.
Every pair of SUAVS must be ultra-versatile, comfortable and stylish.
You should be able to wear your SUAVS to at least three different types of activities, no matter who you are, or where you're going.
You dictate what we create. Customer feedback and data guide us on our next product creation.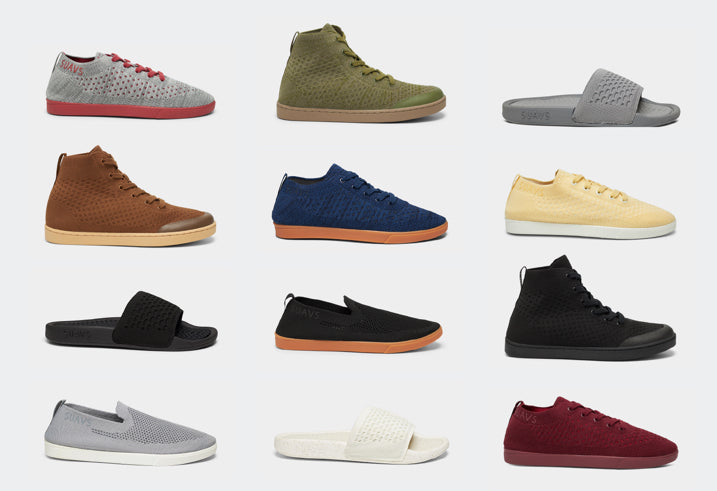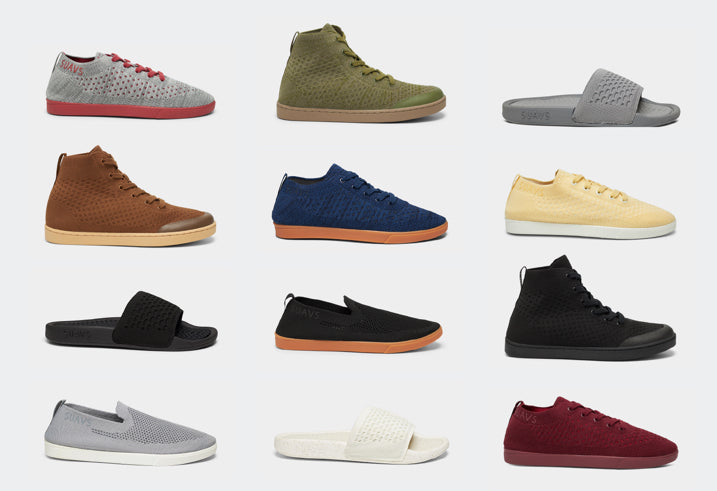 TAKE LIFE IN YOUR STRIDE
Made for a busy new world
The world is changing. No longer are you tied to your desk with a few days of snatched vacation. We're looking at working and traveling in a different light and with that, we have banished the idea of wearing a different shoe for all of your adventures.

SUAVS can be worn all day, every day and everywhere. It's made for you and your busy life. A night out with friends. A comfy commute. A day at your desk. Checking out a new city. A coffee run. The options are endless but the comfort of SUAVS is your one definite, no matter what the day throws at you.
Pack Light for Easy Travel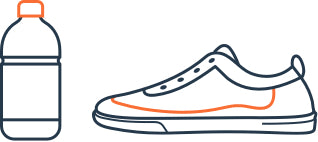 0
plastic bottles saved from ending up in landfills.
LOW CARBON IMPACT
Soft on your feet,
kind to the environment.
SUAVS is committed to helping make the world a better place by becoming a low carbon impact brand. By using sustainable materials such as threads made from 100% post-consumer recycled plastics, and committing to being vegan friendly. We're making a positive impact and, by choosing SUAVS, you are too.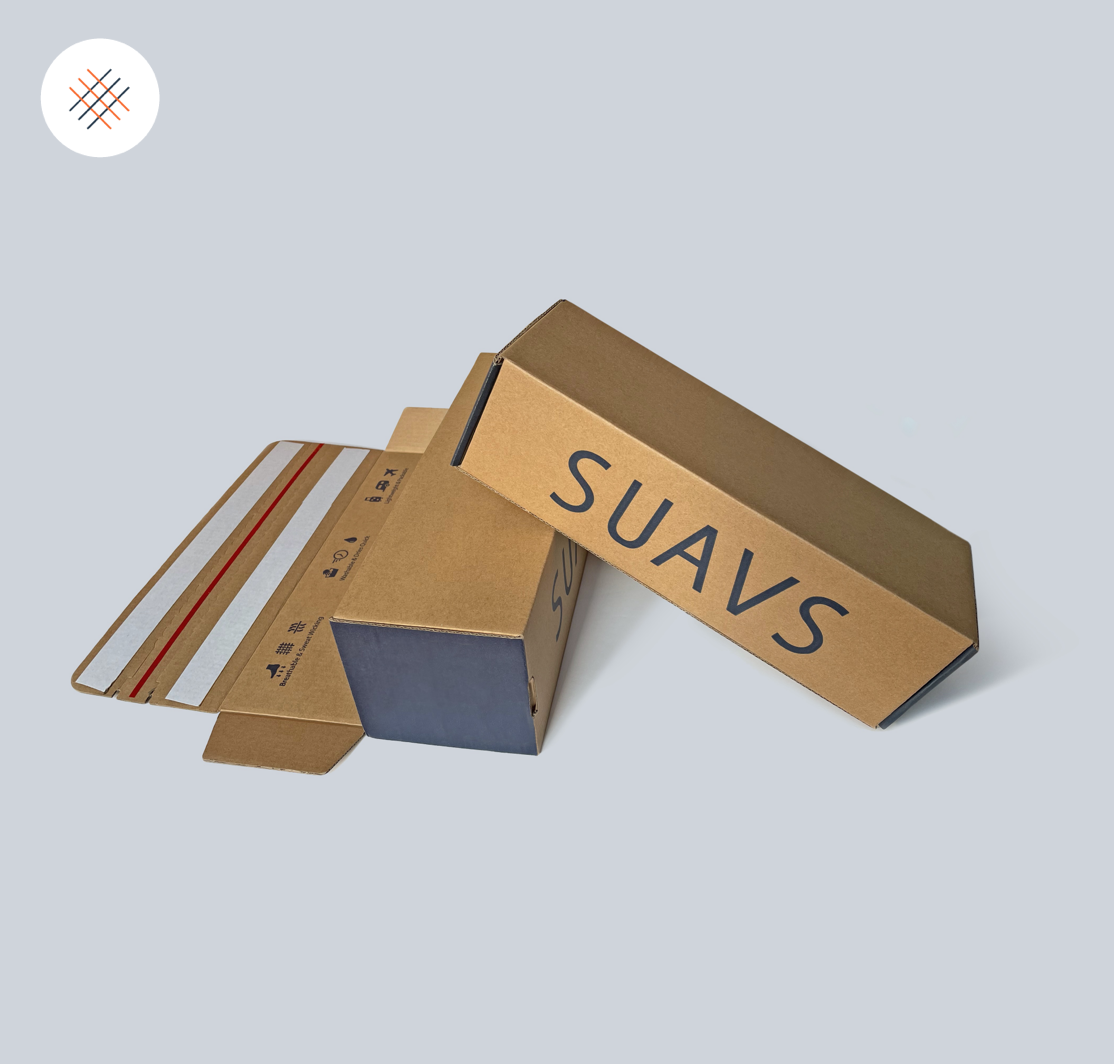 Less waste: Materials used in production and distribution are sustainable, including our compact and reusable shoe boxes that double as shipping boxes.
OUR HEART AND SOLE
The SUAVS story
SUAVS was founded by Monxi Garza, who has background in international fashion and footwear design. She was called to create a comfortable, easy-to-transport shoe that wouldn't sacrifice on style.

Now, with an amazing team behind her, SUAVS is creating shoes that can take you from day to night, gym to restaurant and country to country, while staying sustainable, comfortable and stylish.